Ruidoso Downs Triple Crown Report Feature of the Week
Tim Keithley's interview with Norma Alvarez highlights NMHBA stakes races and New Mexico Bred Sale (Episode 4).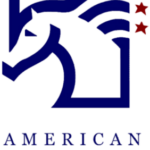 American Horse Council National Economic Impact Study
The American Horse Council is conducting a National Economic Impact Study. 
The purpose of the study is to demonstrate the value of the equine industry in the national and state economies by analyzing the direct, indirect, and induced economic impacts of horse ownership, recreation, and equine-related services. 
Data collected will inform public and private investments in equine-related businesses, equine health care, education, land use decisions, tax policy, tourism, employment incentives, etc.  The survey is now open and goes through September 29, 2023.
Everyone is asked to click on the links below and follow the survey steps. 
If you are a horse owner do the owner survey. 
If you are an owner of an equine related business but do not own any horses please do the supplier survey.